Tshifiwa Muifha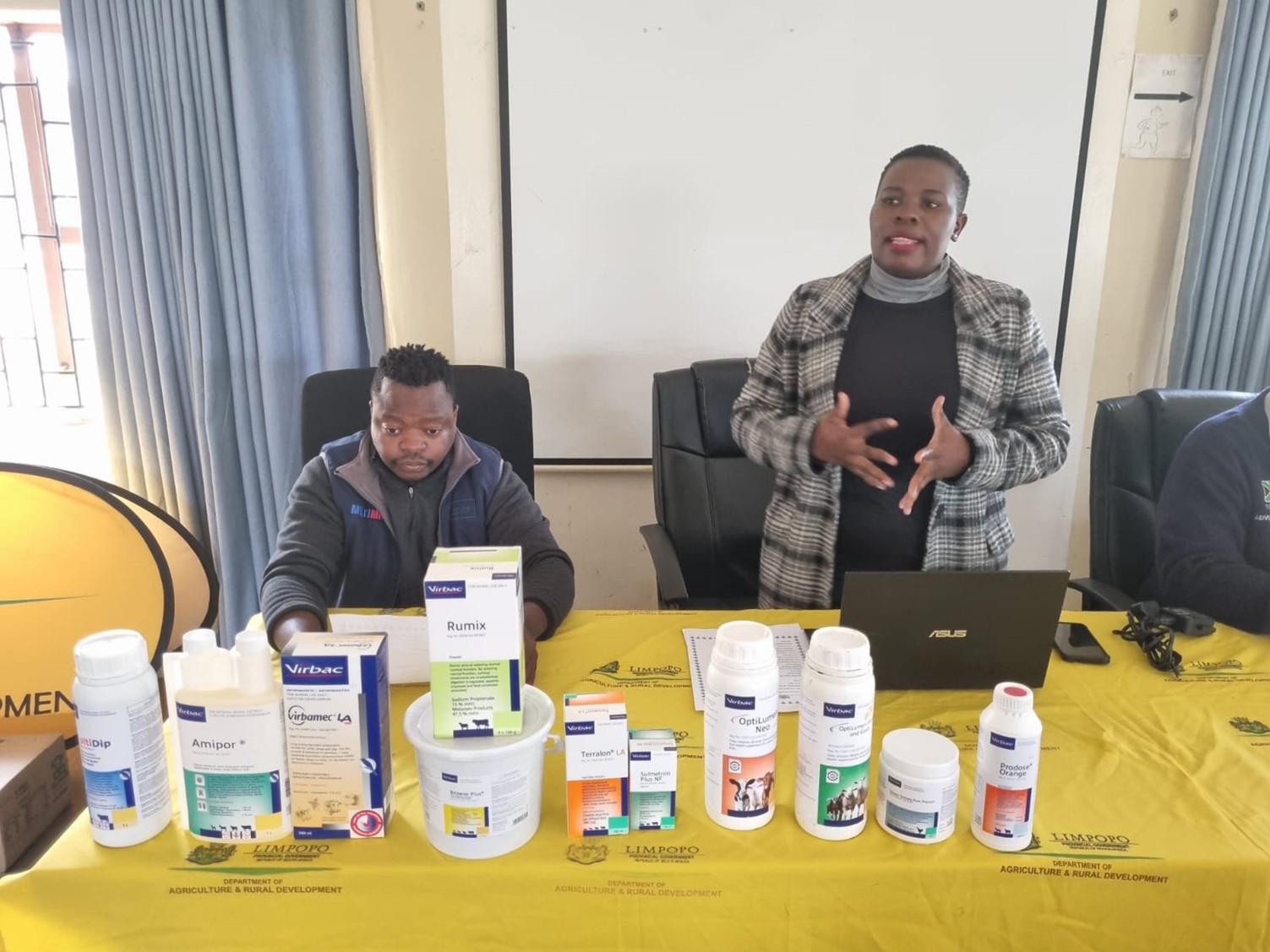 Vhembe East Agro Ecological Zone held an educational programme on livestock farming recently.
The main purpose was to transfer skills to livestock farmers on how to approach the management of livestock in a systematic way in a quest to improve production and maximise profit.
Portia Maake, Takalani Mufumadi from NTK, Thohoyandou and Tshedza Thungo led the presentations that revolve around animal health, feed and nutrition, treatment and vaccination in a nutshell as follows:
Record keeping from birth to breeding age helps with the comparisons for selection, birth, weaning and mature weight.
Production and reproduction records – id of cow, calf and sire, sex of the calf, calf birth date and weight.
Management of natural resources such as veld – carrying capacity, soil, and water.
Nutrition – supplement veld during shortfalls.
Animal health – prevention of diseases such as consulting local veterinary, vaccination, dosing and dipping etc.
Culling and selection – breed selection, selection of sire and selection of dam.
Farmer/village by-laws – constitution (rotational grazing, culling and removal of inferior animals form the farm, purchasing of fodder and medicines
Register book such as livestock register include details of animal, sales, losses and deaths and permit out; breeding register which involves animal breed, number, service/mating dates, sire and dam numbers, calving date; and treatment/vaccination register such as animal number, condition/suspected disease, name, date and amount of drug/vaccine used and routine administration.
Score of farmers who attended the event have welcome the presentations as sound and straight to the point.